Do you have special memories of Thanksgiving growing up? I do - and we used to sing this song on the way to Grandma & Grandpa's!

Back in the 1950's growing up in Northern New York, way north of Syracuse, we used to go to Grandma & Grandpa's for Thanksgiving dinner. They owned a dairy farm, and the cows always needed to be milked, and could Grandma cook!

It was really cold back then. And Grandma cooked on a wood stove. The wood room was off the kitchen and always smelled of freshly split aged wood. Her old wood stove was huge - and there was another wood stove for heat in the dining room. I remember how she hated the electric stove when she got it - I think I was in high school then.

My favorite part of Thanksgiving back then was the desserts. I don't know how Grandma baked such wonderful pies and cakes on that stove, and she never really measured. And the turkey, gravy, mashed potatoes, and vegies were perfect too.

Here is a picture of Grandma & Grandpa on their 50th Wedding Anniversary on August 30, 1957.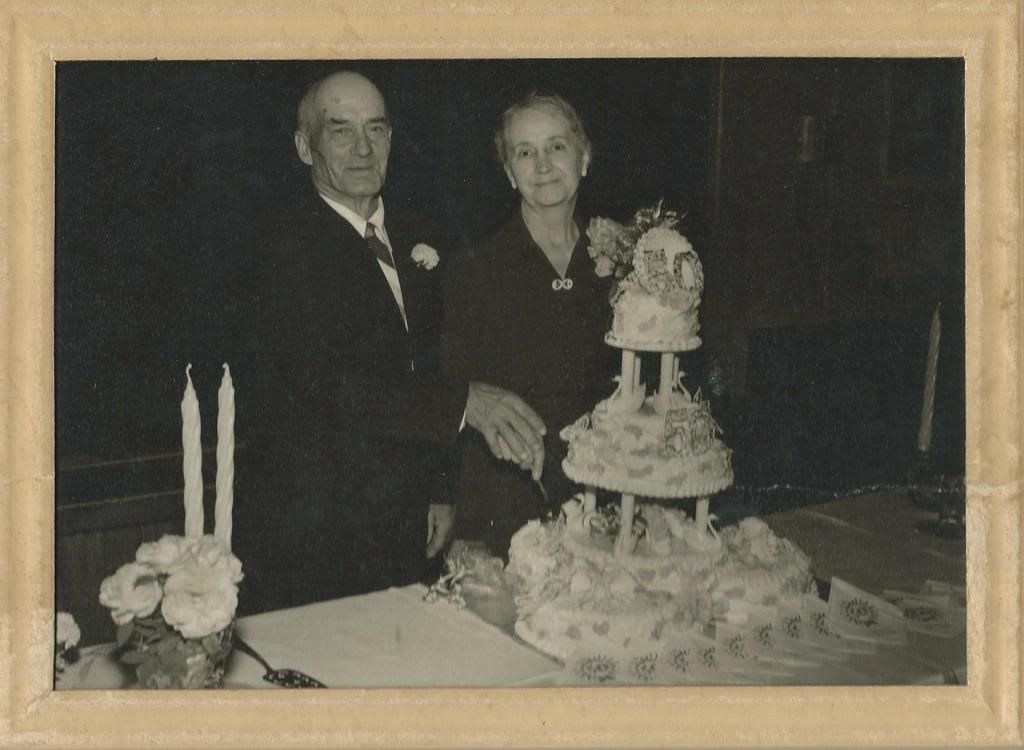 What are your special childhood memories of Thanksgiving? Share them in the comments.
Find Books - Coins - Collectibles - Mugs - Clothing - Music - Sewing - Crafts - Toys - Stamps - Barware - Disney - Barbie - History - Militaria - Postcards - Photos - Puzzles - And More in my Addoway store. Visit my Addoway store at
http://www.addoway.com/donnasstuffmore
Sewing and crafting supplies, patterns, fabrics and related books make up the bulk of my Etsy store. You will also find some vintage jewelry, silverplate, and collectibles. Visit me on Etsy at https://www.etsy.com/shop/DonnasStuffMore
I have been selling online since April 2010 and I am constantly adding more items to all my sale venues, so be sure to check back often.