BREAKING NEWS - They are all reduced to $26.99 with FREE PRIORITY Shipping!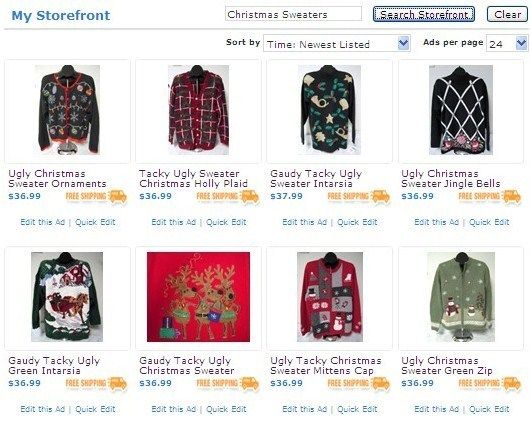 It's that time of year again - time to wear your Gaudy Tacky Ugly Christmas Sweater!
I only have 13 left in my Addoway store - don't miss out - get yours now.
Each will be shipped
FREE Priority
mail in the USA.
Just go to my Addoway store at
http://www.addoway.com/donnasstuffmore
and type Christmas Sweaters into the Search Storefront box. All of the sweaters I have left will come up.